9 Tactics For Employee Engagement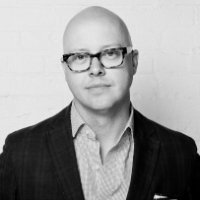 The numbers are staggering: 60% of employees are actively looking for work and 55% of are not engaged. Their lack of engagement not only costs you money (35%-50% of payroll) but there's also a 52% gap in operating incomes between companies with highly engaged employees and companies whose employees have low-engagement scores. If you haven't already made 2012 the Year of The Employee, you better.
On Thursday, January 26 I outlined 9 strategies for engaging employees online in 2012 as part of HR.com's virtual conference on Rewards & Recognition.

9 Tactics for Engaging Employees Online in 2012

At a glance, here are the tactics that will get your employees engaged in conversations that are personal, purposeful and public:
Autonomy, Mastery, Purpose
Establish A Personal Legacy
Let Employees Tell The Corporate Story
Build Online Communities
Make Learning Fun & Engaging
Engage, Educate & Drive Action
Engage Employees As Collaborators
Engage Employees As Ambassadors
Turn Up The Volume During A Transition
You can listen to a re-broadcast of my remarks here.

Would you like to get a peek behind the firewall at how our customers have addressed each of these tactics?