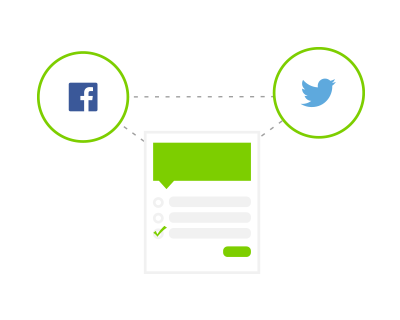 Leverage Your Social Networks
Connect allows everyone to share their Poll participation on Facebook or Twitter. Leverage the social networks of your audience to share your message far and wide.
Connect is an excellent supplement to a costly media buy, or as a way to have employees become an army of ambassadors as they direct their friends and family to new product announcements, YouTube videos, or offers and events.