Highlights you missed at JiveWorld17 and what they mean for you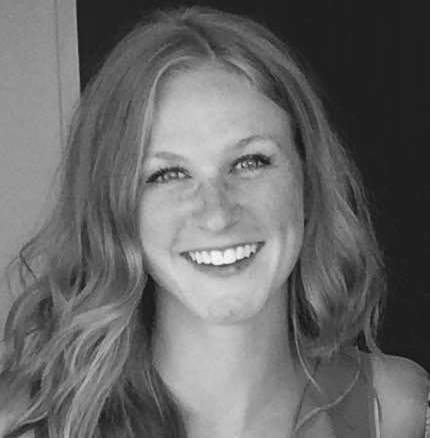 It's hard to believe that JiveWorld17 has already come and gone, but not without a recap!
We'd like to thank the entire Jive team for putting on another great conference. It was interesting learning about the many incredible Jive communities out there, the challenges Jivers face, and the creative solutions and lessons learned that were shared in the keynote and breakout sessions.
Our team really enjoyed and appreciated the many conversations we had around TemboSocial's Jive Add-Ons and how they can help drive adoption and engagement within employee and customer communities. And, if you didn't hear the exciting news, Jive is now reselling TemboSocial Surveys, Forms and Polls. You can simply ask Jive to include this add-on to your account. Read more about how you can benefit as a Jive customer.
Now that we're caught up on emails (and sleep!), we wanted to share a few highlights from the exciting 3-day conference and what they mean for you if you're a Jive customer or are thinking about launching a Jive community.


How to drive community adoption with data
In one of the many insightful breakout sessions our friends Dina Vekaria and Kathryn Everest presented a tactical session about Driving Adoption with Data. They shared Pearson's journey of using the right metrics to derive insights and test hypotheses to ultimately drive success with their internal campaigns.
If you're looking for examples of how data can help you make decisions and how to simplify the metrics you use to measure success, you'll want to check out this session!

How to collect information from your Jive audience with integrated forms
In our many conversations at the Partner Showcase with HR, Communications, and Customer Service teams, we discovered a strong need for forms inside Jive to collect vacation requests, event registrations, and many other use cases for both internal and external audiences. One easy way to achieve this is with TemboSocial's Form Builder, part of the Surveys, Forms and Polls Add-On for Jive.
It makes data-capturing and analysis easy with all data collected in a single report that can be filtered and exported directly to Excel. Additionally, the tool's deep integration with Jive allows you to auto-capture any profile fields from your community, eliminating the need to explicitly request demographic identifiers, resulting in fewer form fields and higher completion rates.
Click below to learn how companies like Tampa Bay Lightning are using TemboSocial's integrated form builder to manage programs and initiatives inside their Jive communities.
How Jive helped AMEX GBT break down human barriers inside their organization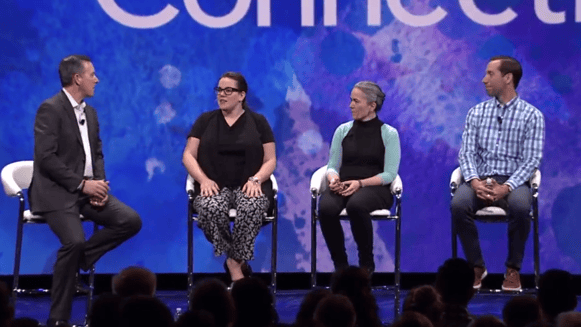 Day 2 of JiveWorld kicked off with a panel of customers sharing stories of their transformational journey to Jive. One seat on the panel was occupied by the amazing Bridget Clark, Head of Internal Communications and Corporate Social Responsibility at American Express Global Business Travel (AMEX GBT). She spoke about their transformation from a strictly email-based culture where employees couldn't interact with any content, to a fully dynamic and interactive Jive-n community in the Cloud.
Following the JiveWorld17 theme of "Powering Human Connections", Bridget shared a specific use case around how they leveraged Jive Groups to make their internal events more valuable for employees. With upwards of 50% of employees working remotely, they often showed up to internal events cold and not really knowing each other. Giving employees an opportunity to connect and collaborate in Jive Groups beforehand, they're able to quickly start strategizing to achieve their meeting objectives as soon as they arrive on-site.
Bridget also touched on the successful launch of their new Jive-n community, which followed a 'rip-the-bandaid-off approach'. The uptake was immediate from Day 1 and now 18-months later, AMEX GBT continues to see month-over-month improvement in their Jive community engagement index. One key to this success was tapping into their 'Jive power users', or evangelists, and getting them to spread their platform knowledge and expertise across the organization to get the engagement levels they wanted.
Way to go, AMEX GBT!
Closing off with a big thanks again to the Jive team. We had a blast and we're already looking forward to JiveWorld18 where we hope to see many new and returning faces. And, if you still have not had a chance to read the latest news regarding TemboSocial and Jive,
.
---
Learn how great companies like New Relic leverage TemboSocial Recognition to drive employee engagement and adoption in their Intranet communities.
Interviewer: Robert Block, Chief Customer Success Officer at Jive
Customer: Philip Luedtke, VP of IT & Workplace Operations at New Relic