How Sharepoint Can Help You Define Employee Engagement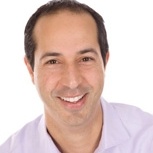 We've been talking recently about how your enterprise portal can be a gateway to dialog with your workforce. When employees know that they can share their opinions and be heard by senior leadership they are more likely to be engaged.
Now TemboSocial has a broad range of solutions that can work with practically any enterprise portal but we're especially proud of our newest SharePoint and Office 365 Add-Ins. We believe that SharePoint can play a key role in empowering employees and driving engagement.
SharePoint Helps You Manage Content - and Content is Conversation
Gartner has called Microsoft SharePoint a "Magic Quadrant" leader because of its ability to manage and distribute content across the enterprise. At TemboSocial we've seen companies use this ability to great effect, delivering timely, relevant information to the workforce.
We've also seen how we can help organizations take this great content and use it as a conversation starter that drives engagement.
The Portal As a Window into Corporate Life
For many employees the enterprise provides dashboard view into the heart of the corporation. With just a few clicks they can see their individual projects alongside important announcements about company events. Remote workers can tap into the pulse of what's happening at the main office.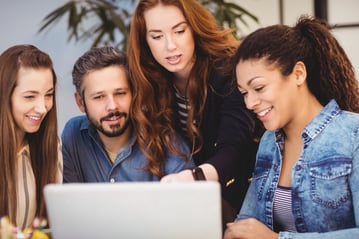 In short, your enterprise portal can be used to help workers
Keep a pulse of events happening at the main office
Collaborate cross-functionally and across regions
Interact socially across the corporation
Connect with other teams
Provide measurable data for future study


TemboSocial Employee Feedback Boosts Your Portal's Effectiveness
Of course your portal all by itself is no magic bullet. It takes effort from your HR and Communications team to deliver messaging that resonates with your workforce. Even with the tools built-in to a platform like Microsoft SharePoint it can be a challenge to turn the corner from being a content delivery service to becoming a hub of two-way conversation.
TemboSocial Feedback is a SharePoint add-in that does a lot of the heavy lifting for you. TemboSocial Feedback makes it easy to host engaging surveys, polls and quizzes that give workers a chance to make sure their voices are heard.
When workers know that leadership is listening to them they are more likely to be engaged with the organization. This engagement manifests in greater productivity, lower absenteeism and lower turnover. And the good news is that if you are currently using SharePoint for your corporate hub, or if you are planning on adopting the platform soon, TemboSocial can provide you with the tools to drive employee engagement to a higher level.
Take a minute to view this short video for an in-depth look at how TemboSocial Feedback can drive engagement inside your SharePoint portal.