How Social Recognition Delivers More for Less [INFOGRAPHIC]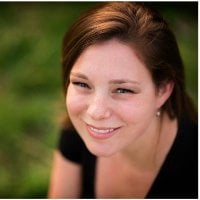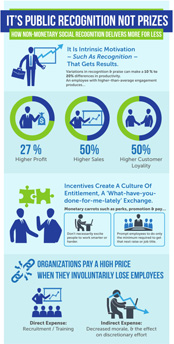 Organizations pay a high price when they involuntarily lose employees. There are the direct expenses, such as recruitment and training; indirect costs, such as decreased morale and the effect on discretionary effort – directly linked to customer satisfaction, loyalty, and to lost revenues; and opportunity costs, such as project delays resulting from the loss of employees and the knowledge they take with them.
Employees are less likely to look for greener pastures and more likely to give more when they feel valued. The right social recognition program leverages an organization's people and their stories, to build networks, enhance connections between employees, and transform recognition into a valuable asset for employee development and collaboration.
In today's knowledge era, enterprise success is defined by innovative ideas, superior products and service – all of which are driven by an organization's natural resources: its people.
Explore this new infographic to learn how non-monetary social recognition delivers more for less.