White Papers
The following white papers are available for download. Please check back periodically as more information becomes available, or sign up for our newsletter and we will notify you as new studies are published.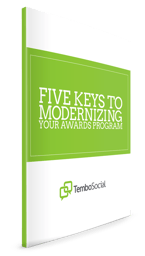 The management and promotion of annual enterprise awards programs has always had its share of challenges. Common complaints we hear are that nomination volumes are low year after year and the end-to-end management of the awards process is time consuming and torturous. But it doesn't have to be this way. This eBook will help you understand the 5 keys to successfully modernizing your enterprise awards program.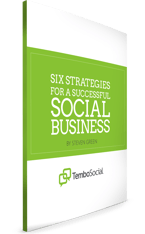 Every enterprise is social. Buying, selling, trading and negotiating are all social activities. Somewhere along the line as businesses grow, communications begin to break down, workgroups become silos, and customers become numbers. The good news is that today's conversational technologies can reduce the distance between people in your organization, improving collaboration and boosting productivity.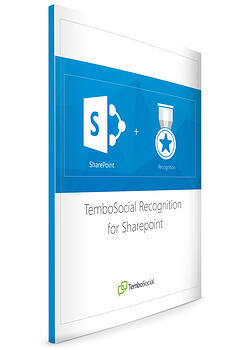 By making employee appreciation highly visible and available in SharePoint, TemboSocial Recognition creates meaningful content that keeps people engaged.Motivating and retaining talent while driving sustained platform adoption is the ultimate win-win.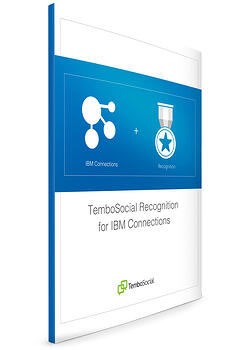 IBM Connections provides the full-featured social business platform your organization needs. Bring even more value to your Connections investment with TemboSocial Recognition: a full-featured social recognition solution. Drive platform adoption while capturing, celebrating and reinforcing desired behaviours that positively impact your customers and colleagues.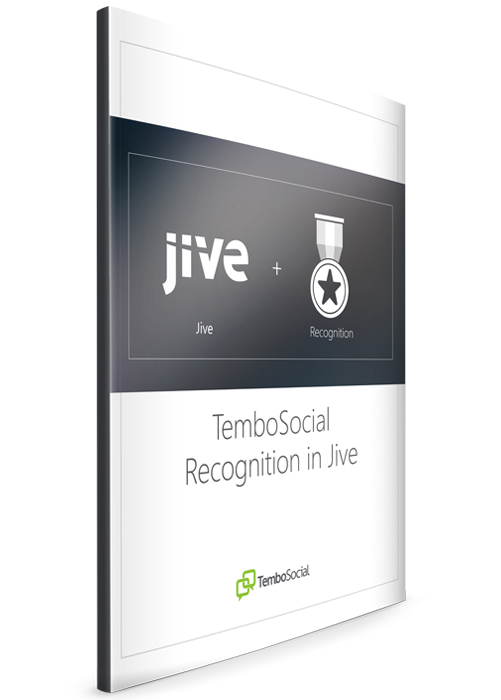 TemboSocial Recognition is an employee peer recognition solution that's integrated into Jive Places, Activity Feeds, Actions and the Jive Profile Page. It engages employees with an easy and rewarding way to congratulate co-workers for a job well done, strengthens culture by using storytelling to bring corporate values to life, and makes your managers better managers by keeping them updated on the accomplishments of their staff.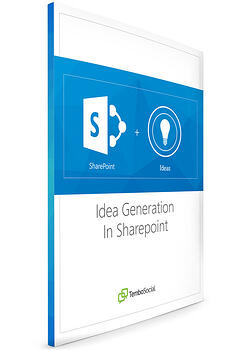 Build a space for innovation in SharePoint: your employees use SharePoint every day for collaboration and sharing of documents. Now that same platform can be used for idea generation with TemboSocial Ideas for SharePoint.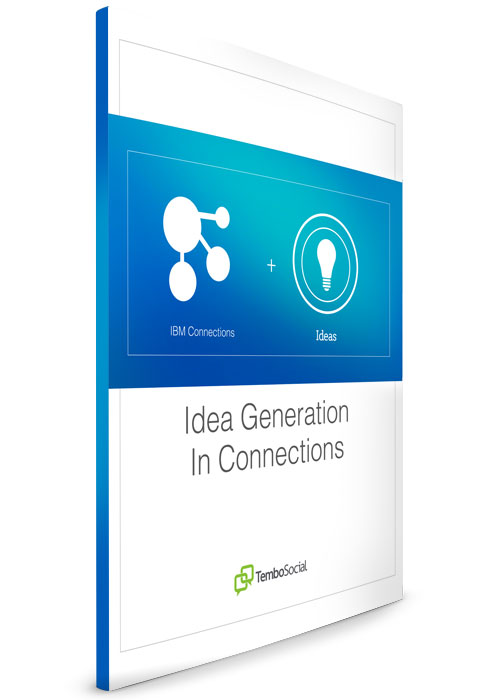 Your employees use IBM Connections every day for collaboration and knowledge sharing, but with the Idea Blog, innovation takes a back seat. It's time to bring innvovation to the forefront with TemboSocial Ideas for Connections, a drop-in upgrade to the Connections Idea Blog.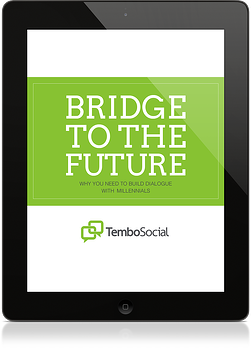 Senior leaders who are on the fence about social business need to take a long hard look toward the horizon. Where are the workers who can make the enterprise leaner, more responsive, more effective? And where are the customers who will take market share to new levels? If the answer to either of these questions is "the Millennials, of course," then it's time to start talking.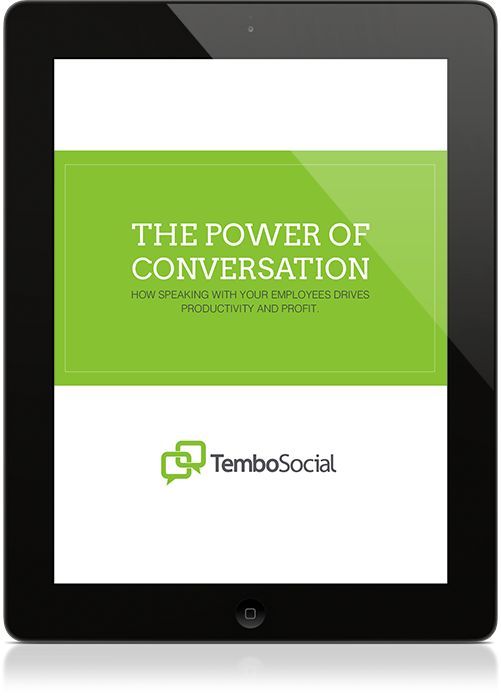 One of the top drivers of profit and productivity in any business is the attitude of the employees. Workers who are engaged in their work, committed to the mission of the enterprise, and satisfied with their jobs are both more productive and more profitable. Unfortunately for many organizations, there is a long road to get to these levels of engagement.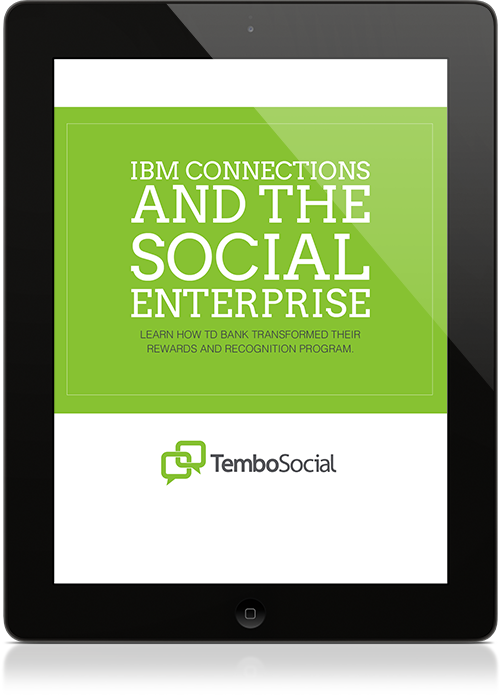 Learn how TD Canada Trust transformed their rewards and recognition program with IBM Connections and TemboSocial Recognition. Discover how TemboSocial Recognition enhances your social enterprise.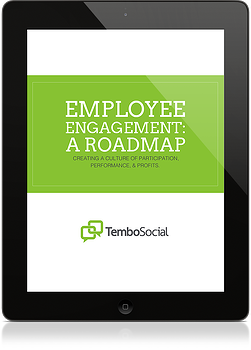 Employee participation and performance leads to profits, as demonstrated by companies with high levels of engagement. What follows is our roadmap to help your organization join their ranks.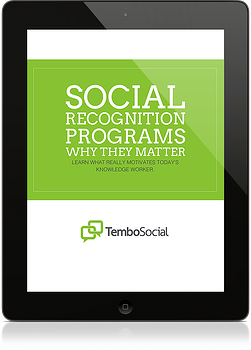 The right social recognition program increases employee motivation and retention. It also makes recognition a valuable tool for employee development and collaboration, while reinforcing corporate culture and values.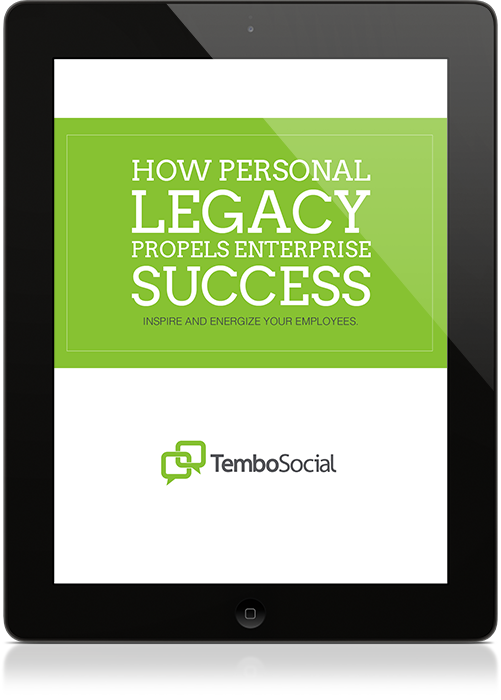 An employee's personal legacy is the sum of their contributions, large and small. Encouraging personal legacy through social recognition has a powerful ripple effect, one that propels enterprise success.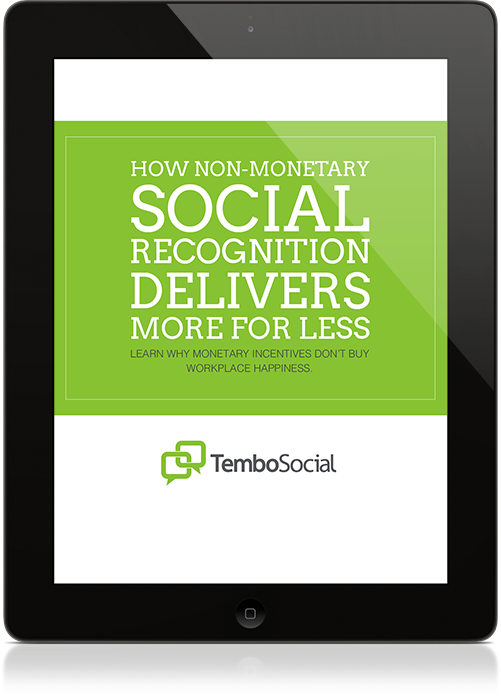 Monetary incentives don't buy workplace happiness. Perks and financial remuneration have a weak exchange rate with today's knowledge worker, for whom the most valuable currency is recognition.