Read our case studies to see how varied organizations were able to make their individual goals a reality.
The RBC Corporate Responsibility team was tasked with engaging employees worldwide in RBC Blue Water Project activities. RBC needed a technology platform that would allow team leaders to register Blue Water Makeovers, share stories, upload photos and engage with fellow employees around the world - all within their own dedicated Makeover page.
During the 2012 U.S. Federal Election, DTE Energy (an IBM Connections customer) wanted to educate and inform its 10,000 employees about the realities of Proposal 3 for the State of Michigan. DTE's goal was to leverage its workforce as an Army of Ambassadors to vote no, reaching across networks of family, friends and associates.
TD Bank, a TemboSocial and IBM Connections software client, saw opportunity for improvement. The bank asked TemboSocial to replace its manual, Internet-based version of their recognition solution with a version created for its newly implemented Connections platform.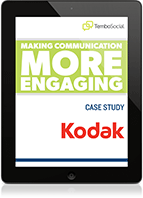 How do you help a diverse group of employees understand how their hard work fits into the overall scheme of an organization moving in a new direction?

Read More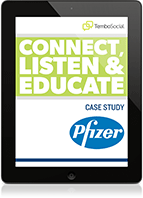 How did the world's leading biopharmaceutical company engage more than a 100,000 global employees online through a single platform and unified vision?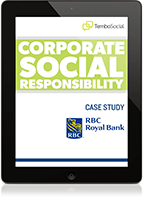 How do you educate, involve, and make 79,000 employees located in more than 50 countries ambassadors? Our solutions have resulted in over 150,000 employees and customers learning, participating, and spreading the word about RBC's Blue Water program.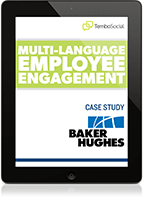 How do you engage a workforce of over 33,000 employees across 90 countries, speaking eight distinct languages? Our Multi-Language and Poll-in-Email capabilities helped meet this challenge, and resulted in a 28% engagement increase in only three weeks.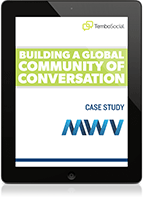 How do you give 17,500 global employees a voice and make a disconnected workforce a community? The Poll, Comment Engine, Sparkplug, and our Conversation Consultants™ helped to transform MWV's culture.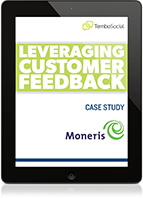 How do you get the immediate customer feedback that is so necessary when making business decisions? How do you generate sales leads? TemboSocial optimized audience engagement to help Moneris get quick and effective customer feedback. Our solutions have also helped Moneris generate sales leads and convert prospects into clients.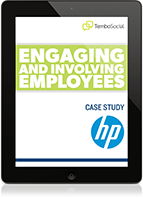 How do you encourage a deeper sense of community among nearly 4,000 employees working in different locations? Our program helped involve and engage employees, with 14% of HP's workforce participating each week.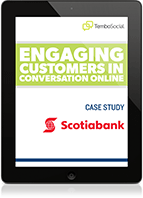 How do you reach the broadest possible audience? How do you talk directly to each individual so you can match their needs to your products? TemboSocial helped Scotiabank to expand the reach of their banner advertising, and significantly outperform campaign expectations.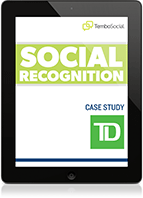 TD Canada Trust, Canada's second largest bank, has been named "Highest in Customer Satisfaction Among Big Five Retail Banks" by J.D. Power and Associates, 2011. Although TD Canada Trust had a reward and recognition program it was not serving their needs, which necessitated a tool that would better allow them to: Increase engagement…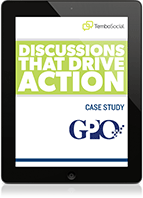 How do you get 2,300 employees engaged and interested in reading highly technical government reports and publications?