Overcommunicate when the goalposts change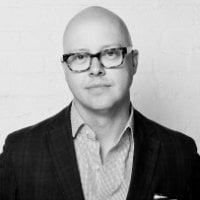 Change is constant and it's hard. It can be easy to put your head down and hope no one notices in the middle of all of it.
But as TemboSocial customers have taught me for years and as Karen Niovitch Davis, Partner and CHRO at Prosek Partners so smartly points out in an article for Harvard Business Review, these are precisely the moments where you want to turn up the volume.
"It's usually not enough to simply declare a shift in focus and hope that it takes hold," writes Novitch Davis.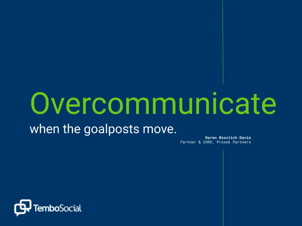 "The shift should be part of every all-hands memo, every companywide address, and every senior management meeting, so that managers can take the message to their teams. This is especially important in the early going, as many people respond to change by quietly waiting for it to go away."
Conversations about written and unwritten rules about how work gets done should be inescapable and easy for your employees to participate in.
Here's a great story about how Ricoh USA, Inc. used their employee recognition program to document and distribute stories of what great customer service actually looked like as the business looked to customer satisfaction as a key driver of financial performance.