BMO Disproves Studies: Leverage the Intranet to Engage and Involve Employees in Innovation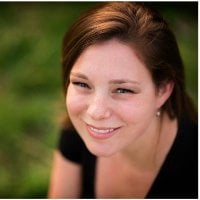 Many companies struggle to get employees excited about the corporate Intranet. Studies show that employees are reluctant to spend time following or contributing to the company portal—even though the same employees are active on external social media.
If the company portal is such a tough sell, why does Julian Mills see the Intranet as a launch pad for employee engagement throughout the organization?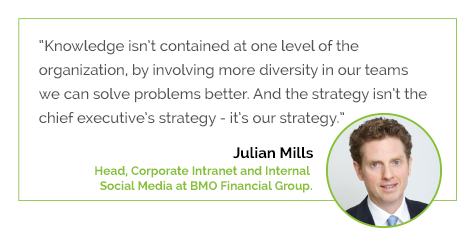 As Head of Corporate Intranet and Internal Social Media at BMO Financial Group, Mills has gone "all in" on an Intranet-first strategy that is driving online engagement sky-high. In a podcast episode on FIR (find below), Mills talks with TemboSocial's Steven Green and host Shel Holtz about ways he has been able to leverage the Intranet to involve employees, transforming them into brand ambassadors and co-creators.
How to leverage the Intranet to foster innovation
Some of the initiatives Mills ran included:
Updating the company Intranet to the latest version of Microsoft SharePoint

Creating a forum for the CEO to connect directly with employees and foster meaningful discussions around relevant company business

Setting up an online "jam session" to build brand awareness, beliefs and advocacy among employees

Identifying highly motivated employees (approximately 2000 at BMO) and involve them in brainstorming brand co-creation by shaping new company values
Mills was able to accomplish all of this using TemboSocial's integrated tools inside BMO's SharePoint Intranet. By using these tools strategically he was able to capture the interest of employees and unleash their natural drive to do good work and drive innovation. The results so far have been nothing less than amazing when it comes to the impact on employee engagement levels.
Green states that "BMO clearly understood that the best bang for the buck to leverage their investment in their Intranet was to find a tool where they could do what they want to do inside of that space."
Listen to the entire podcast below to learn all the creative ways BMO leveraged their Intranet to engage and involve employees in company innovation, and how you can too!
---
Read the Case Study on how BMO engaged their 46,000 employees as
"co-creators" in shaping and sharing their digital leadership strategy using TemboSocial Ideas.