How to leverage your recognition program for short-term campaigns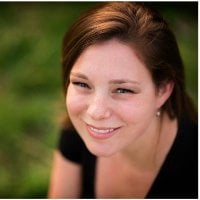 At one company, March marks Environment Month. The month is dedicated to encouraging employees to protect the environment, with the campaign being led by a small team within the Corporate Responsibility group. While the small but mighty team brings a lot of passion and skills to promoting Environment Month, in years past the initiative only had traction in small pockets of the organization.
The effort began with one division putting a concerted effort towards recycling soda bottles, a few sales reps starting to ride their bikes to work, and one manager making sure her team was paperless for the month. With every year that Environment Month continued to run, there were more examples of employees taking something on.
However, with only a small team in charge, it became difficult to share these efforts throughout the organization. Each year, they would write a recap article of Environment Month and battle for ever-so-competitive space in the company-wide newsletter. Knowing that this wasn't the most effective approach to spread the word and drive program participation, the small team took to a new approach.


An effective approach for sharing success stories company-wide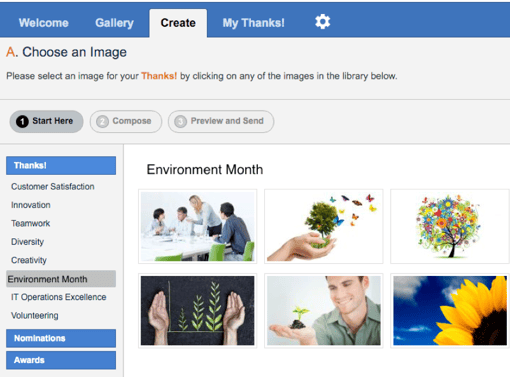 In an effort to better communicate all the great activities employees were doing as part of Environment Month, the small team pitched an idea to the owners of the Recognition program. They wanted to create a recognition category dedicated to Environment Month that would be active each year during the month of March. Participating employees could use the recognition program to share stories of their efforts to protect the planet.
The Recognition program owners happily agreed. They were thrilled to see that a new line of business had a stake in the program helping to bring new types of participation. They even arranged for the recognition banner on the Intranet homepage to only display stories from the Environment Month category for all of March.

Program participation spiked
The result was a win-win for all. The participating employees could create and share their own stories with each other in real-time, rather than relying on the Environment Team to collect and share the stories at month's end. As well, these stories were widely syndicated across the Intranet in user Activity Streams and banners, instead of battling for space in the company newsletter.
Due to the amplification from the Recognition program, Environment Month benefited from:
Over 120 otherwise untold stories shared about Environment Month
A 14% increase in employee participation in Environment Month
A 2% increase in employee participation in the Recognition program
As the small team gears up for next year's Environment Month, they can leverage the publicly-shared stories to identify exemplary environment leaders and share examples of initiatives that employees can take on.

---
Are you looking for new ways to drive participation in your short-term campaigns?