Is the abundance of apps in the ecosystem killing productivity?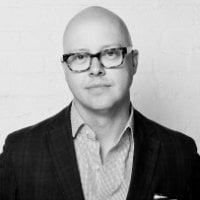 Employee experience is a means to an end, not an end in itself. 
 For all the time and attention and money we spend improving every part of the employee journey, from candidate to alumni and everything in between it must never be lost that the reason employee experience is important is that it drives customer experience.
Unfortunately, the trend has been to look at the various stops on this journey with an app. Improve communications? There's an app for that. Collaboration? App.
Video? Chat? Meetings? App! App! App!
In a recent article for CMS Wire, LumApps founder Sébastien Ricard wonders if too many productivity apps are killing productivity?
"This phenomenon is aptly called app fatigue," writes Ricard.
"The average employee in 2018 used 28 different apps just to complete basic tasks, and almost three-quarters of employees surveyed in 2017 reported working with at least five apps open simultaneously."
"Organizations are looking for smarter integrations with the tools they've already invested in," writes TemboSocial founder Steven Green.
Bringing core business processes INSIDE a system like LumApps ensures employee experience tools like recognition compliment the intranet, rather than compete with it.