Is Your Organization Headed for a Digital Train Wreck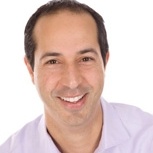 Ready or not your business is going through a digital transformation. This transformation may be part of your overall strategy or it might happen by accident. Either way, it could be a disaster.
Business strategists are telling us that we all need to get ready for Big Data, automation and Artificial Intelligence to start disrupting the workplace. Companies that make the leap will reap huge rewards in terms of more efficient processes, better communication and improved collaboration.
Organizations who lack a roadmap toward a digital future are heading that direction regardless.
Why Digital Transformations Fail
A troubling number of digital transformations go south - by some estimates as many as 90%. The reasons for these failures are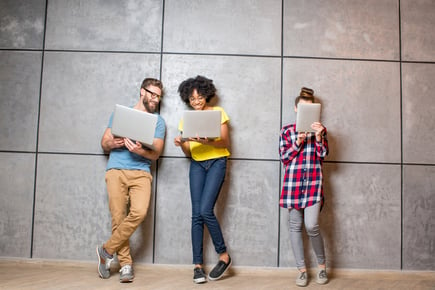 complex. In some cases the expectations of financial turnaround were overly optimistic. In other cases the business culture wasn't prepared for the transformation.
Possibly the worst case scenarios are the organizations that don't manage a transitional at all. Josh Bersin, a leading research analyst specializing in Human Resources, notes that the typical HR department juggles a hodgepodge of applications and systems that can expose the company to significant waste and risk.
And that's just the HR department. Across the organization employees are required to interact with an overwhelming array of systems that don't communicate with each other.
Integration Is the Key
While you want to accelerate digital adoption in your workplace the process needs to be clearly aligned with your line of business. Certainly you want every department to have the tools they need to get work done faster, more efficiently and with greater collaboration. But you also want to empower your business culture globally.
Applications that are centralized, integrated and promote cross-functional communication can pave the way for a successful digital transformation. Employees no longer have to juggle application protocols, log-ins and passwords. They can access the tools they need from within a single system of record.
Partnering with IT for the Win
One of the biggest challenges facing business today is the strain being put on the IT department trying to meet the specific needs of internal departments which are in turn playing catch-up with their information systems. Some analysts predict that the IT department as we know it will soon go away, leaving satellite teams that each serve a branch of the organization.
Departments like HR and Communications also have their own pain points trying to keep up with technologies that are increasingly becoming device independent, cloud-based and mobile.
These challenges overlap to such an extent that it makes sense for groups like HR to forge a strong partnership with IT in order to share the load of digital change. The the extent that departments can draft clear requirements and IT can provide a roadmap for integration, the organization will reap the rewards.
Companies that work together and settle on an integrated digital strategy can go a long way toward avoiding the train wreck that comes from a sprawl of technology silos, poor adoption and garbage-in, garbage-out data collection.
Integrated Employee Feedback
TemboSocial is a leading provider of integrated solutions that empower employee feedback, drive engagement, and promote dynamic two-way dialog at every tier of an organization. We have deep experience helping organizations collect, analyze and respond to essential employee data. Our enterprise ready tools are easy to install, easy to manage and are designed to work inside your current communication network.
Click here to learn more about TemboSocial Feedback and how it can help drive adoption of your integrated digital platform.