Strengthen Your Employee Value Proposition with Your Brand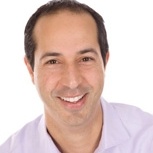 Today's workers want more from an employer than just a job and a paycheck. Employees want meaning and purpose, a place to use their skills and launch a career. Companies that have a purpose-driven culture are much more likely to have high engagement rates and lower turnover in the workforce.
An Employee Value Proposition is a tool that organizations use to communicate the full range of benefits, opportunities and workplace culture that they offer. A strong EVP can be used to inform people you are trying to recruit and it can be used to help retain talent you already have onboard.
What an EVP won't do is build an emotional connection with the company. That's where your brand comes in. While a value proposition spells out the dollars and cents of a working environment, the brand embodies intangible elements like strength, trustworthiness and reliability.
Top talent is more likely to be interested in working for a company that is known to live up to its brand proposition. And if the brand is strong, the Employee Value Proposition will be that much more believable.
Use Your Brand to Start a Dialogue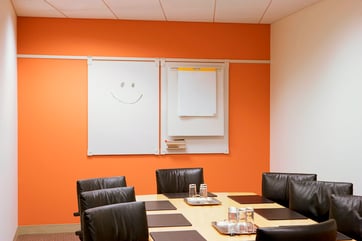 Most companies put a tremendous amount of effort to establish a rapport between their customers and their brand. Focus groups, test markets, sales analytics and customer reviews all form the basis for a two-way conversation between a company and the marketplace. Unfortunately they don't always put as much effort into ways the brand is perceived in-house.
You don't need to run a focus group on your employees if you have a channel to start a conversation around your brand. All you have to do is get the conversation started. This could be as simple as taking one of the core values embodied by your brand and asking your workforce to share stories about times they saw the business live out those values.
TemboSocial can provide you with the tools you need to build a conversation around your brand, strengthening it internally and then motivating employees to become brand ambassadors in their social networks. Here are a couple of examples of the way we've seen companies reinforce their value proposition by engaging employees with their brand.
RBC and Investing in the Future
Royal Bank of Canada promises its customers better banking and an investment in the future. RBC decided to make future investment a cornerstone of its corporate culture through its Blue Water campaign to protect and preserve freshwater resources.
Working with TemboSocial, RBC rolled out a comprehensive program to communicate, educate and motivate employees to promote and take part in the Blue Water campaign, with close to 24,000 RBC employees getting involved in regional freshwater projects in a single year.
The Blue Water Project is just one way that RBC seeks to communicate a value proposition to employees. Another forward looking project aimed to connect the investment that Olympic athletes make with the potential of earning a gold medal someday.
Before RBC launched their "Your Someday" campaign they wanted to make sure employees understood and supported the company's core value of investing in the future. Again TemboSocial was able to provide a channel for employees to share their stores about what their personal "Someday" might look like.
DTE Energy Enlists Employees as Ambassadors
When DTE Energy, a nationwide energy provider, felt that a state initiative funded by special interest groups would cost taxpayers too much money, they asked their employees to step up and speak out.
DTE used the TemboSocial Feedback platform to launch a "Myth-busters" campaign to educate employees and invite them to become corporate ambassadors across social media. The end result was that 10,000 DTE employees generated over 45,000 Facebook impressions discussing issues with the initiative.
Creating Value Through Conversation
These are just a couple of the ways that we've seen organizations engage the workforce with the company's core values. Employees are eager to share their thoughts, opinions and experiences related to corporate values and TemboSocial gives them the tools to be heard.
A Brand Proposition isn't a one-time strategy that gets chiseled into stone. It's a living promise that gets stronger as it is discussed, shared and lived out by all the stakeholders in the organization.
To learn more about TemboSocial Feedback and how it can help you build and promote your Employee Value Proposition, schedule a demo today.