Why being an 'irresistible' workplace is good for business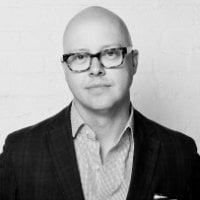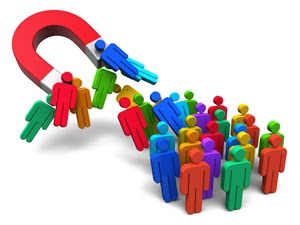 Is your company great to work for? Do you have people lining up to submit their applications? Will your talented teams stay with your for the long haul? If not, you might want to keep reading to learn how you can make your organization more enticing. It's not just about making your employees happier - these strategies can invigorate your business and ultimately boost the bottom line.
The 'Simply Irresistible' workplace
Reflecting on the company's new Global Human Capital Research, Deloitte's Josh Bersin coined a term for enterprises that have a strategic handle on corporate culture. "Simply Irresistible" workplaces, he explained, are those that create a working environment that attracts top talent and helps employees thrive. For your business, this means creating a better workplace atmosphere that inspires excellent workers to flock to you.
What's the bigger picture here? Imagine how building a company culture that people are eager to join could cut down on your recruiting costs - in terms of both finding and retaining exceptional teammates. These workers are also more likely to be engaged, making employee motivation much more self-sufficient and internally fueled. The innovation and creativity that results can only bring good things for your company's products and objectives.
It's a challenge - but an important one
If it were easy to create an irresistible workplace, everyone would do it. However, Deloitte's research showed that only 8 percent of large organizations feel they have the right programs in place to help workers adapt and succeed. Further, much-cited Gallup research has put the number of employees engaged around the world at a meager 13 percent. In other words, most companies have a long way to go before they can expect a deluge of talented candidates to come knocking at their door.
The challenge is a worthy one, however. As Bersin pointed out, companies that succeed tend to outperform those who aren't as focused on supporting their workers with the right tools and workplace environment. He offered five attributes of a "Simply Irresistible" company:
meaningful work
great management
growth opportunities
an inclusive, flexible, fun environment
leadership that workers trust
Putting these characteristics in place should be a key business strategy. They should be woven into the core of your company's activities, rather than tacked on top through superficial motivation programs, posters or prizes.
Stop being resistible
Although creating an irresistible workplace may sound daunting, you're not on your own. Employee recognition platforms, such as TemboSocial Recognition, are designed to create a supportive environment based off of your core values where workers can thrive - and your company can see tangible results.
For example, with a social platform that encourages employees to share stories of co-worker success in the workplace, positive peer-to-peer dynamics are developed and fostered. Add in some gamification elements and a convenient, sharp user interface and you're already on your way to developing a more fun, 'irresistible' atmosphere.
These programs can be integrated into the day-to-day tasks and responsibilities your workers complete. The goal isn't just to get them to use software, however. It's about using these tools to shape a culture of learning, recognition and cooperation. Such strategies might be just the boost you need. How will you make your organization irresistible?