Is Your Company Losing that "Family Feeling?" Here's How One Company Got it Back.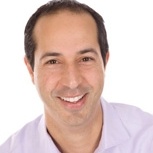 What is it that makes your company a great place to work? Is it the challenges, the opportunities, the pay?
According to Gallup one of the things that sets a workplace apart is the number of people who say they have a best friend at work. When your co-workers are also your friends you are seven times more likely to be engaged in your organization.
American Advisors Group (AAG) takes pride in being a leader in its field, a growing company that strives to maintain a family feeling among its employees.
But what happens when a workplace starts to "lose that loving feeling?" Many companies, as they grow, discover that workplace intimacy can suffer a major blow. The work environment can become impersonal and co-workers may even be viewed as adversaries.
When the team at AAG found through exit interviews that turnover was going up as employees were feeling increasingly unappreciated, they took quick action and reversed the trend.
How to Use Recognition to Build a "Top Corporate Culture"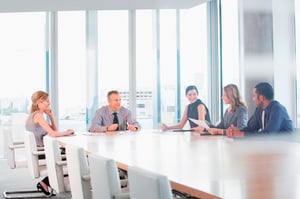 AAG is a leader in the field of reverse mortgage lending. The company earned this spot by helping older homeowners make informed decisions about how to best use the equity in their homes. AAG has also won repeated recognition for their corporate culture and workplace environment.
But as AAG expands its business it faces challenges in maintaining the "family feel" that keeps employees engaged. Turnover rates increased as the company grew. Exit interviews suggested that some employees no longer felt integral to the daily operations of the organization. They felt their work wasn't appreciated.
To reverse this trend AAG launched a "MyAAG" dashboard on the corporate portal, giving employees a place to recognize the achievements of their co-workers and share stories of success. Employee participation on the MyAAG portal was enthusiastic and helped the organization regain its close-knit sense of camaraderie.
Read a Case Study About AAG's Successful Recognition Program
Why Recognition Dashboards Improve Engagement
The MyAAG dashboard was able to drive increased engagement in big part because it increased the visibility of AAG's recognition program. It gave every employee equal access to the program instead of restricting it to designated teams. Workers knew who recognized their work and why they were being recognized. This makes recognition feel fair, equal and justified.
By installing MyAAG in the corporate Sharepoint portal employees were able to get a real-time "newsfeed" or "timeline" view of progress within the organization. This makes recognition immediate and highly effective.
Watch a Video on Recognition in SharePoint
Discover How to Make Recognition Work for Your Organization
TemboSocial builds powerful recognition tools that any company can use to drive engagement among its workforce. TemboSocial offers deep integration with most Digital Workplace platforms.
Find out how you can bring employees together, making everyone feel that they are on the same team with TemboSocial Recognition.