IT and HR - Partners in Employee Experience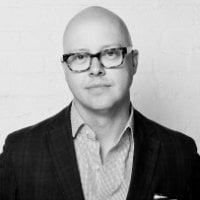 When you think about who owns the People, Process & Technology responsible for digital transformation there are three usual suspects: IT, HR and Communications.
In a new article for CMSWire, Dom Nicastro wonders if HR should be working more closely with IT?
Citing research from a new report ("The Experience of Work" by the The Economist/Intelligence Unit), Nicastro notes that while lack of mutual understanding between these functions may be a reality, efforts are being made to collaborate in the service of employee experience.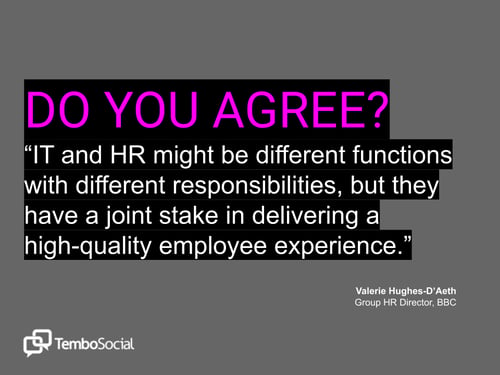 Valerie Hughes-D'Aeth, CHRO at BBC (and cited in the report) agrees.
"IT and HR might be different functions with different responsibilities, but they have a joint stake in delivering a high-quality employee experience," she says.
This necessary partnership reminds me of TemboSocial customer American Advisors Group and their decision to make their employee recognition program highly visible but also searchable and context relevant with a full integration into their existing digital workplace.
A great example of HR and IT working together to MAKE ONE for the team is detailed in this case study from American Advisors Group.