LumApps unveils new integration with TemboSocial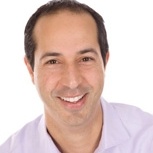 TORONTO - APRIL 4, 2019
TemboSocial is proud to announce our partnership with LumApps. This new solution integration is available as of now. Thanks to TemboSocial, LumApps Social Intranet is even more interactive, rewarding and engaging for your employees. Find out how these integrations enable businesses to build a strong culture of dialog, recognition and engagement, all inside the LumApps digital workplace.
Why LumApps + TemboSocial?
TemboSocial and LumApps share the same vision: putting employees at the heart of the digital workplace and at the heart of your company. Together, LumApps and TemboSocial help companies to achieve a strategic competitive advantage driven by your culture, your people, and their stories.


How TemboSocial and LumApps work together
TemboSocial's Employee Recognition program lets you manage everyday recognition, awards, nominations, shortlisting and reporting directly inside your LumApps intranet for maximum visibility and impact.
TemboSocial Employee Feedback solution extends LumApps social interactions capabilities with a complete toolkit for Forms, Surveys, Polls, Quizzes. Conduct daily pulses, deploy extensive surveys, capture registrations or test knowledge, directly inside your LumApps intranet!
TemboSocial and LumApps integrate to provide frictionless access for employees while ensuring data security for the company.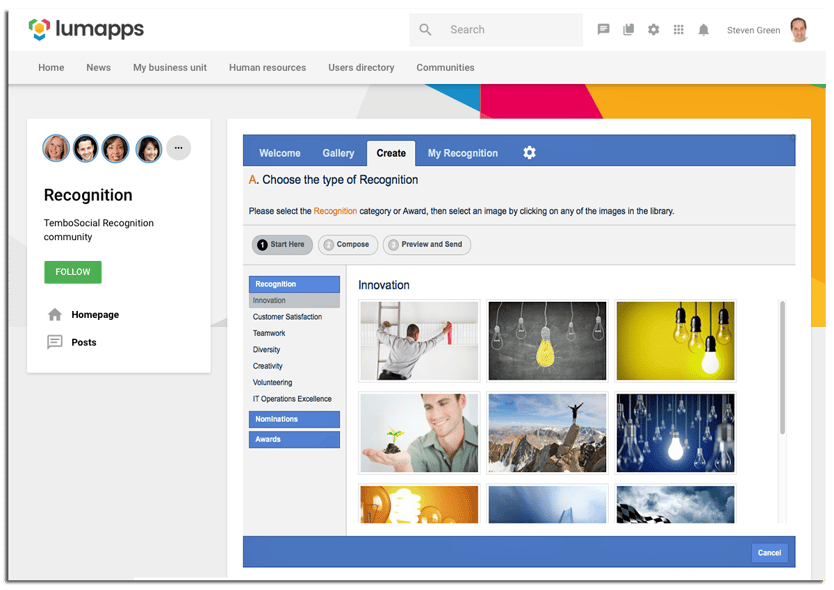 About TemboSocial
TemboSocial has been a leading provider of employee engagement solutions since 2002. Today TemboSocial reaches more than 1,000,000 employees each day. By leveraging the investment our clients have made in their digital workspace, TemboSocial enables customers to engage employees at the point of performance resulting in lower systems costs and exceptional program adoption. These integrations increase the visibility, frequency and quality of employee recognition and offer a complete toolset for employee feedback with modern surveys, forms and polls.
Discover more on www.tembosocial.com
About LumApps
LumApps is the leading enterprise Social Intranet designed to connect, inform and engage employees. Our digital workplace helps organizations break down communication silos to build stronger, more collaborative relationships between individual employees and departments. LumApps integrates seamlessly with today's most popular productivity suites, including G Suite and Office 365, to centralize access to all corporate content, business applications and social features under a single platform. With seven offices worldwide, LumApps serves some of the world's most prominent companies, including Veolia, Valeo, Air Liquide, Essilor, Colgate-Palmolive, The Economist, Schibsted, EA, Logitech.
Discover more on www.lumapps.com