People First: Chris Fraidakis, Director of Information Technology at Workplace Safety & Prevention Services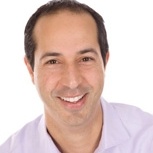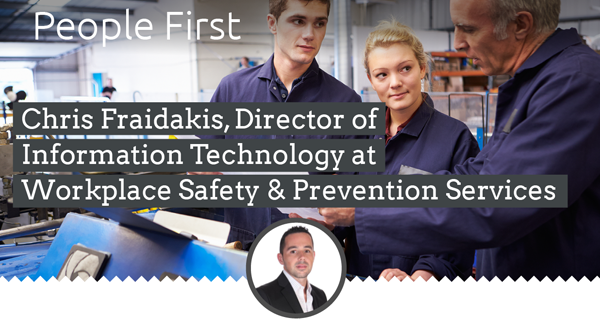 We're tracking down TemboSocial users inside the world's most amazing companies to discover their favorite tools, inspirations, pet peeves and the philosophy behind what makes them so awesome. This month, we chatted with Chris Fraidakis, Director of Information Technology at Workplace Safety & Prevention Services.
What drew your attention to TemboSocial Recognition in the first place?
We had been running SharePoint as our intranet server - which we call "the Hub" - for about four years. We'd done a very good job at organizing documents and our knowledge base but were having some difficulty driving adoption of some of the social tools inside SharePoint.
When Barb Burns, our VP of Organizational Excellence and Development came to me looking for a social tool that could facilitate employee recognition I immediately thought about TemboSocial. If you're thinking about IT issues like security, enterprise architecture and activity streams, it's much better when you can find a tool that integrates with the systems you already have in place. I really didn't want to be directing people away from our intranet, which would hurt productivity, and with TemboSocial I didn't have to.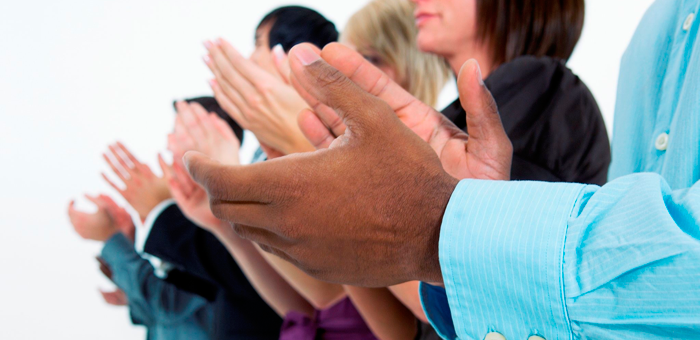 How does TemboSocial Recognition - branded as "Applause" on your site - support your organization's information strategy?
Like I said, the Applause stories are right on the home page. This way we have dynamic content on the home page that refreshes daily without us having to manage it. It keeps people interested in the program and in the intranet as a whole.

The main concept of the Hub is that it is one place where people can go to access everything in the organization. Business intelligence, CRM, business process management — it's all right there on the Hub. So strategically we didn't want to direct people elsewhere.

One of my philosophies is to "do one thing really well" and then people will come to you for more. We're already seeing this with Applause. Now managers want to have their own department-focused social streams where they can focus on the parts of the business they are engaged in.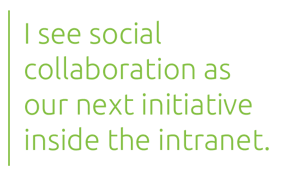 Where do you see things going from here?
I see social collaboration as our next initiative inside the intranet. We are working with TemboSocial to deploy the Ideas brainstorming module. This will give people a voice for important initiatives and projects. We want to be able to tie our marketing, sales and other programs into the organization by using social media.

TemboSocial's integration with SharePoint is making this easier for us. Everything from their pre-sales and integration support to the built-in reporting on the back end has made the launch as seamless as possible.
---
Read the Case Study on how WSPS engaged their office and remote employees after a merger of three well-established organizations using TemboSocial Recognition.