Using Feedback to Drive Employee Experience at Every Stage of the Employee Journey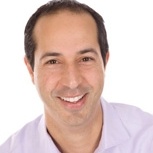 Using Feedback to Drive Employee Experience at Every Stage of the Employee Journey
Today's job market is red hot. Talented employees can pick and choose between companies, ask for higher salaries and better working conditions. This puts enormous pressure on businesses to provide an improved employee experience. For workers a better experience might mean more responsibility over key projects or it could mean a better work-life balance.
Of course things won't always stay this way - there are signs pointing toward an economic slowdown. But even when employment opportunities tighten up, employee experience is going to be a crucial component of successful businesses. When budgets are stricter, production cycles are shorter and the staff roster is short a few members, it will be more important than ever to keep a lock on top producers.
Keep Your Finger on the Pulse of Your Workforce
Organizations that have a strong rapport with their employees have an edge no matter which way the economy turns.
Collecting feedback from employees and working to improve the employee experience not only makes workers happier, it increases the organization's knowledge pool, reduces inefficiency, and drives productivity. Workers are five times more likely to be satisfied with their current position when they know the organization is listening to their concerns.
From Onboarding to Exit Feedback Is Key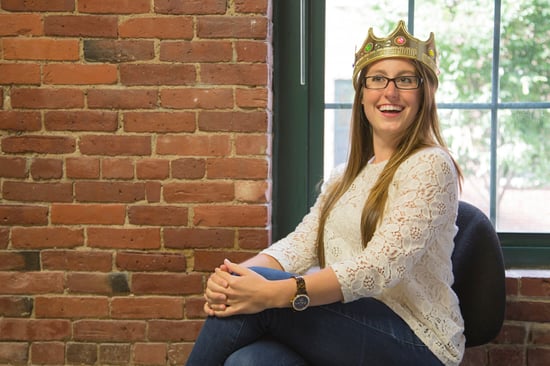 The truth is most organizations don't ask for employee feedback in any organized way throughout a worker's lifecycle with the company. This can lead to critical gaps in understanding about what engages employees, what motivates them, what causes them to leave, or even what attracted them to the job in the first place.
It's essential not only to collect feedback from employees through questionnaires, polls and surveys but to compile the answers in a way that can be used to establish metrics for hiring and retention.
Build Trust through Transparency
One of the most important factors driving employee experience is trust in the organization. Workers are more than willing to go the extra mile when they feel the company is being honest and forthright with them.
It's essential that businesses not only collect feedback from their employees but also that they process the responses and address concerns in a timely manner. Honesty and transparency build trust with the workforce and reinforce an employee's loyalty to the organization.
Keep Things Personal
At TemboSocial we are proud of the tools we've developed to engage employees, gather feedback, and analyze data. But at the end of the day it's not software alone that drives employee experience. It's the knowledge that the company is willing to invest the human resources to reach out to employees, mentor workers and help the team achieve its full potential.
That's why we believe it's important to use tools that can target individual departments with highly relevant questions, and that leadership at all levels can have access to these tools. This way the business can quickly identify key needs and direct personnel to respond appropriately. Sometimes a personal call or a half hour face-to-face is all it takes to keep things running smoothly.
Goodbye Doesn't Mean Forever
The last stage of the employee journey, the exit interview, is something many organizations take seriously. Yes a 30 year pin is a sign of success both for the employee and the business, but what about workers who leave after one or two years?
Workers leave for all kinds of reasons - family relocation, a better offer, lack of satisfaction or maybe they weren't a good fit in the first place. The problem with exit interviews is that they don't capture the complete picture. A lot of employees don't tell the whole story in an exit interview because they don't want to burn their bridges as they leave. It's a small world after all.
Companies that gather feedback at all stages of the employee journey are better equipped to understand turnover than companies that only have an exit interview to work from. Was the employee disengaged? Did she feel she was underpaid? Comprehensive feedback can reveal these patterns before turnover becomes an issue.
Enterprise Ready Feedback
Here at TemboSocial we have experience helping organizations improve employee experience by collecting and responding to employee feedback. Our enterprise ready tools are easy to install, easy to manage and are designed to work inside your current communication network.
Click here to learn more about TemboSocial Feedback and how it can improve employee experience.