When It Comes to Recognition It Pays to "Think Small." Here's Why.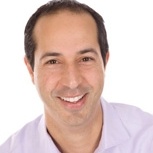 Oscars, Emmys, ACTRAs, the Palme d'Or...who doesn't love a big awards celebration? From the red carpet to the afterparty, entertainment awards are a really big deal - so much of a big deal, in fact, that they often generate news and controversies of their own.
It's easy to see why so many companies gravitate to Oscar-style employee awards. Big achievements need a big platform. Where else can you recognize a million dollar contract or an employee who has contributed a lifetime of service to the organization?
Here's the other side of the coin - big awards might not be as motivating for employees as you think. In fact, only 20% of workers surveyed said they like annual awards.
Start by Saying "Thanks"
While it's inspiring to know that Rick helped open a new international headquarters and Gina conceptualized, staffed, and launched a new digital initiative, the average employee feels that these superhero achievements are way above their pay grade. In fact, two-thirds of workers say that they can't recall getting any recognition at all for their efforts in the past seven days.
What employees say they want most is just a simple "thank you" for their efforts. Sure, a spot reward of gift card or a free pizza is nice, but the real desire is for acknowledgement.
Managers and team leaders can take the lead on shaping a culture of gratitude by "catching people in the act" of doing good work. The key here is to tie thanks to a specific behavior - *thanks, you did a great job on that report. It was clear, easy to read, and made some really great points*.
Reinforce Company Values
When you begin to acknowledge the small contributions that employees are making every day, your recognition can have a cascading effect. Employees will be more motivated and feel more engaged knowing that their efforts are making a difference.
There's a tremendous opportunity here to shape your business culture. When you link recognition to core values you begin to shape a narrative of success that goes beyond individual efforts. Now you're not simply saying "thanks for your efforts", you're saying "thanks for helping *the entire team* do a better job.
Make it Visible
Here at TemboSocial we're big fans of the Social Trophy Case - a highly visible public record of individual accomplishments. To make sure that this record goes beyond "Brownie points" and bragging rights, look for opportunities to highlight small wins and everyday heroes.
For instance you might highlight a specific corporate value every month. Look for workers who exemplify these values and feature them on your intranet for the week. Be sure to include workers in remote offices and locations that might tend to be overlooked.
Celebrating small wins can turn into something much bigger. And it makes every week feel like Oscars week.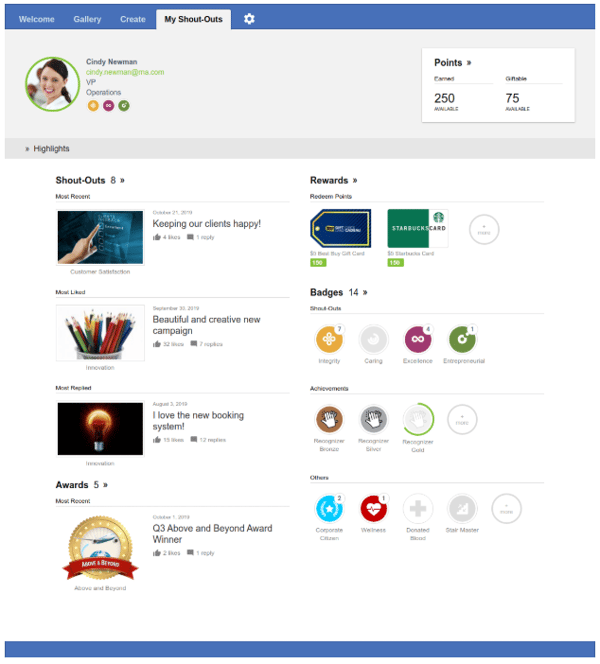 Here is an example of our Social Trophy Case - a highly visible public record of individual accomplishments.
TemboSocial Recognition is designed to amplify the frequency and reach of recognition in your company by being the Social Trophy Case for all your corporate awards programs. When employees can easily see all their accomplishments, they are more likely to feel that they are making progress in their career, and more likely to stay.