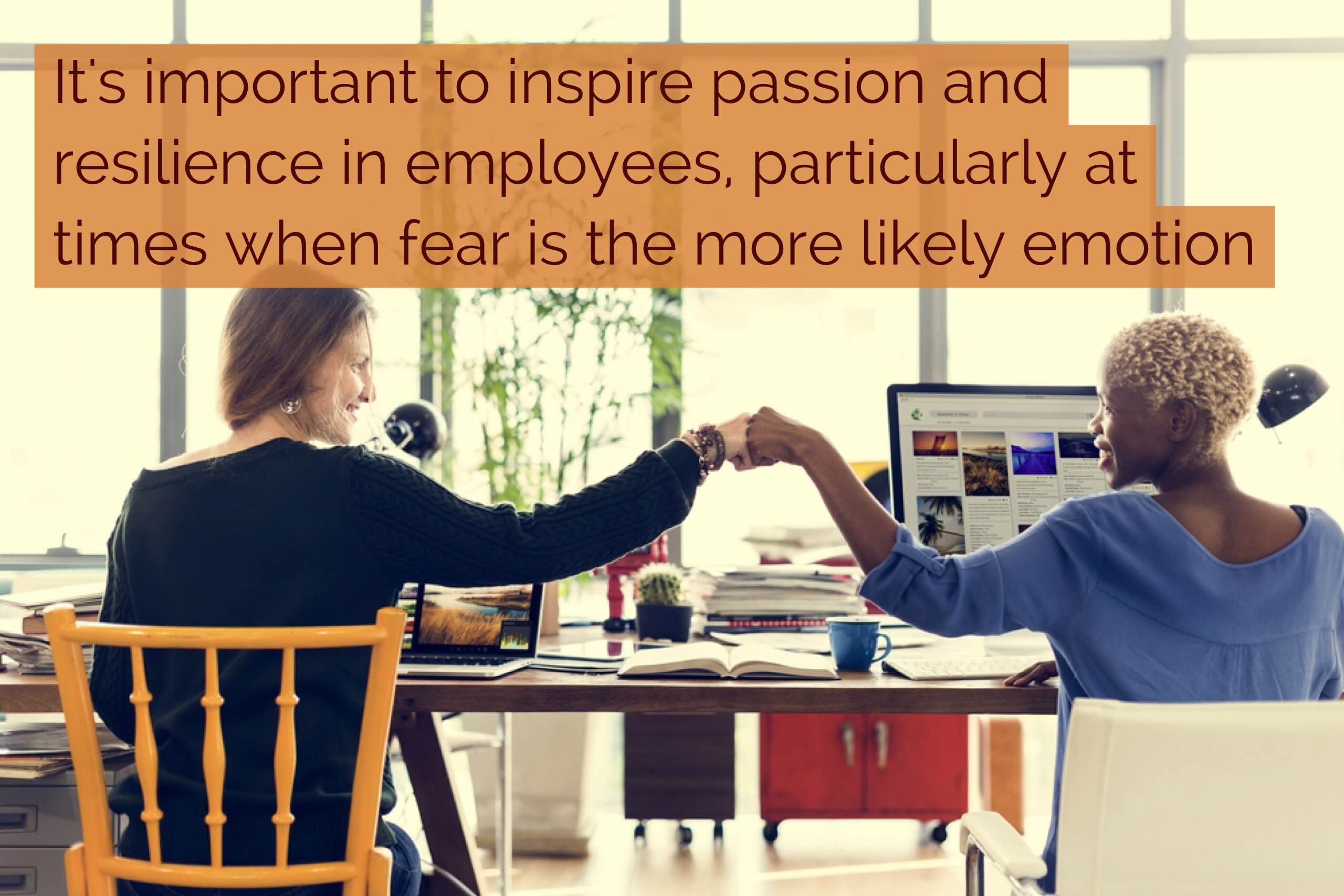 Part 3 of Blog Mini-Series: How to motivate employees during tough times
As discussed in Part 1 of this series, many businesses hit a rough patch now and then. These challenges can spiral out of control if employees are overcome with stress and dissatisfaction during this time. By openly communicating with your employees about the truth, you can prevent rumors that are often worse than the reality.
The second key is to inspire high employee performance by making everyone feel like a valued part of the team. When employees feel valued, they're more likely to stick with you for the long haul.
The third key to success is for leaders to sustain a corporate culture of courage to get through the tough times and end up on the right side of the fences.


Read More